Best Blue Chip Cryptos!
The crypto market is saturated with thousands of cryptocurrencies and more are still being added regularly. Some of these coins have real-world utility and have demonstrated positive performance, giving them stability and dominance in the crypto market. Investors look out for these coins as they are perceived to be safe options. These coins are often referred to as blue chip crypto.
In this article, you'll learn about blue chip crypto, the top 5 blue chip coins in the crypto market, and what makes a crypto blue chip. Let's get started.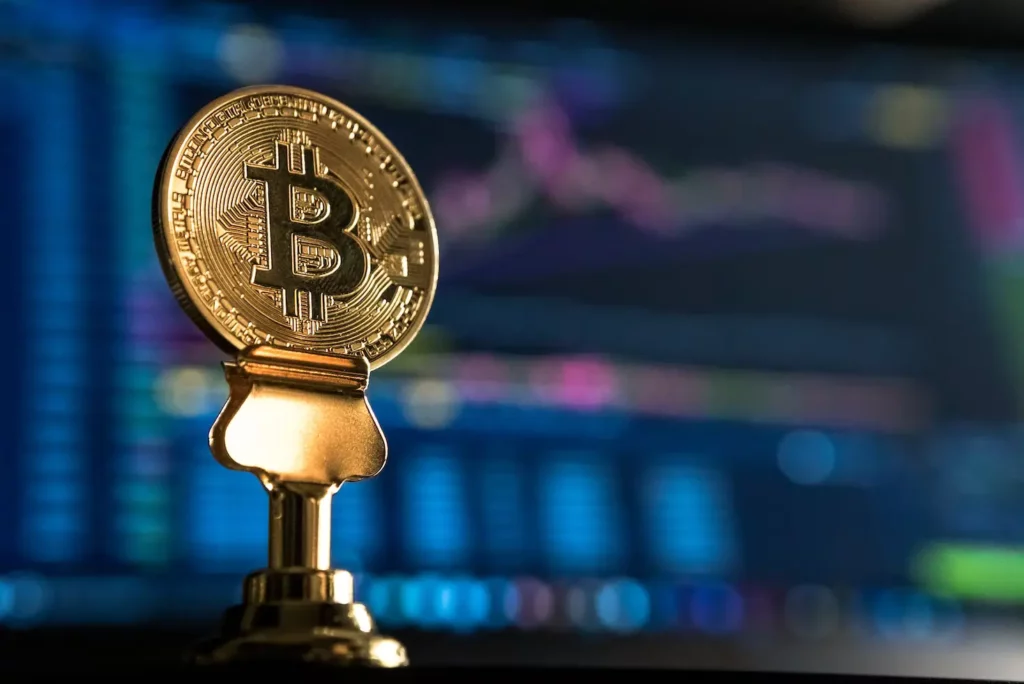 What is a Blue Chip Crypto?
A blue chip crypto is an established crypto with a strong reputation, utility, and large market cap. They are coins that stood the test of time and have gained some level of stability and standard in the market. Such crypto as Bitcoin and Ethereum have gained significance in the blockchain space so much that they can't be ignored.
For example, the Ethereum network is a platform for many DApps, NFTs, smart contracts, and others. On the other hand, Bitcoin is the biggest influencer in the crypto market, serving as a pacesetter for virtually all altcoins, and has gained the highest institutional recognition.
The term "blue chip" originated from the poker game which was popular in the 19th century. Poker is a betting card game where the player wager against the opponents using cards. The gambling chips represent a certain dollar value with the blue-chip holding the highest value on the table.
Following this, blue chip became a popular term in the stock market to refer to high-performing stocks, which are the ones issued by big companies in the commercial or tech industries. These companies have withstood the test of time and have established themselves as institutions in the market.
What Makes a Crypto Blue Chip?
● Years of existence
For crypto to gain a blue-chip status, it must be time-tested and be able able to withstand different market conditions. New currencies tend to be volatile and their price performance is easily affected by the market downturn.
However, some cryptos like bitcoin have stayed long in the market and have survived through so many bear markets and gained stability.
● Utility and Long-Term Potential
One of the major factors that give visibility and attract investors to a crypto project is the utility, which in turn, determines its long-term value. A crypto with low or no utility may find it hard to make it to the blue-chip status.
For instance, Bitcoin brought decentralization and non-fungibility into the financial system. Ethereum offers a good ecosystem for building ranges of blockchain initiatives.
● Large Market Cap
A coin that earned a blue-chip badge should have at least a market cap of $5 billion. The market cap of crypto is calculated by multiplying the current price of the coin and the circulating supply of the coin.
A large market cap gives the coin dominance and stability in the crypto market. It's also an indicator of the visibility level of a crypto project as well as the long-term growth potential. Currently, blue chip cryptos like Bitcoin and Ethereum have a respective market cap of $395.33 billion and $201.31 billion.
● High Liquidity
Liquidity is a term that refers to the ability of crypto to be converted to cash or other assets without changing its price. Blue chip crypto is generally liquid, as they facilitate a large number of transactions worth billions of dollars, regularly. Converting illiquid coins to cash is difficult. Following this, blue-chip coins serve as a bridge: illiquid assets which are converted to blue-chip crypto can be converted directly to cash.
● Low Volatility
In the crypto market, volatility is a term that measures the rapidity and degree at which the price of an asset changes. Owing to low regulation and decentralization, most crypto assets tend to be highly volatile. In fact, cryptocurrency is the most volatile of all asset classes.
However, blue-chip coins are less volatile than the rest of the coins. For example, dogecoin and Shiba have more volatility compared to Bitcoin and other blue chip cryptos. This is why blue-chip crypto is generally an investment option in the crypto market.
Top 5 Blue Chip Cryptos List:
#1. Bitcoin (BTC)
Bitcoin is the largest cryptocurrency by market capitalization. As the first cryptocurrency, it was built on blockchain technology with a proof of work consensus. The project was launched in 2009 by the anonymous Satoshi Nakamoto.
With $395.33 billion in market cap, Bitcoin is the most dominant of all the blue-chip coins and has robust institutional support and long-term potential. With a circulating supply of 21 million, BTC has made a significant gain in price since its launch. The coin has a heavy influence on the altcoins as any change in its price affects almost all the altcoins. BTC is the number one blue chip crypto and most likely forever will be.
#2. Ethereum (ETH)
Ethereum is another giant project in the crypto industry after bitcoin, with a market cap of $201.31 billion Ethereum has the highest utility as the network supports the development of many other projects like NFTs, Defi, smart contracts, and others.
Following this, it's one of the top blue chip coins you can add to your portfolio. Two tech entrepreneurs, Buterin Vitalik and Gavin Wood founded Ethereum in 2015.
#3. BNB
BNB is the official cryptocurrency of Binance, the largest crypto exchange in the world and one of the most lowkey blue chip cryptos out there. Founded in 2017 by the CEO of Binance, Changpeng Zhao, BNB primarily facilitates the trading of coins at low-cost fees. However, the platform has upgraded to accommodate functions like NFTs, gaming, financial services, and others.
The coin was initially built on the Ethereum network but is now on Binance smart chain network. With over $57 billion in market cap, BNB is one of the coins that have gained the Blue chip crypto badge.
#4. Ripple (XRP)
Ripple is a blockchain technology created to streamline international money transfer. Founded in 2012 by two tech entrepreneurs, Jad McCaleb and Chris Larsen, Ripple currently has a total supply of about 99 billion.
Unlike other digital currencies, XRP is not mineable and Ripple company does not intend to burn the token. With the market cap currently sitting at $25.117 billion, Ripple is considered one of the blue-chip crypto.
#5. Cardano (ADA)
Cardano Is one of the biggest digital currencies with a market cap of $14.65 billion. It was developed by the Cardano foundation to improve peer-to-peer transactions. Cardano runs on proof-of-stake consensus and has an open-source algorithm, allowing developers to build projects on the blockchain.
Bottom Line
In the crypto world, many investors prefer blue chip crypto coins as they have long-term growth potential and are relatively secure. However, blue chip coins are not 100% safe from the bear market. Bitcoin came down from $60000 to the current price of $21,237. But judging from their history, they tend to come back stronger.